After a fire immediate steps can be taken to reduce erosion, gullying, and impacts to streams. KRE works with restoration and fire crews to implement these techniques.
Keystone Restoration Ecology provided design, permitting, and construction training for Taos Pueblo. Over two miles of channel restoration at Taos Pueblo containing 200 structures individually designed and located. In the two years of the project, over 1200 tons of rock were moved and turned into structures.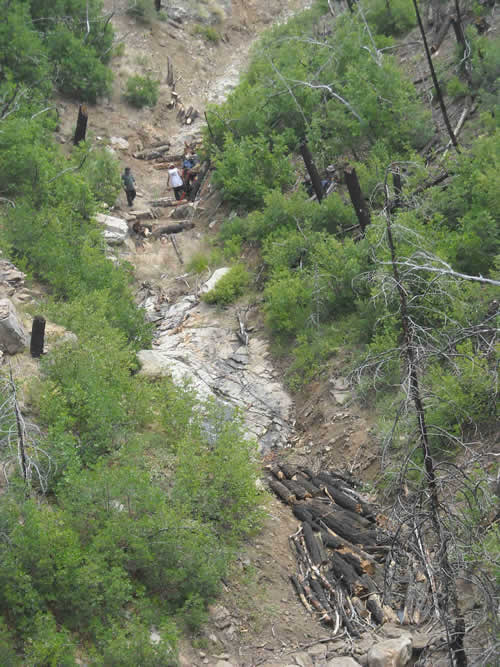 Reducing additional gullying on Taos Pueblo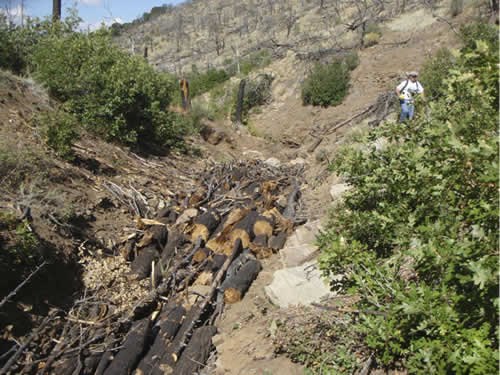 Wood debris from fire used to create sediment capturing structures
"Steve Vrooman has worked with Taos Pueblo Environmental Department on a number of projects, and always has delivered superior quality products, on time and within budget. He is insightful, respectful, and a gifted environmental scientist, we would not hesitate to recommend his services to prospective clients." - Robert Gomez Taos Pueblo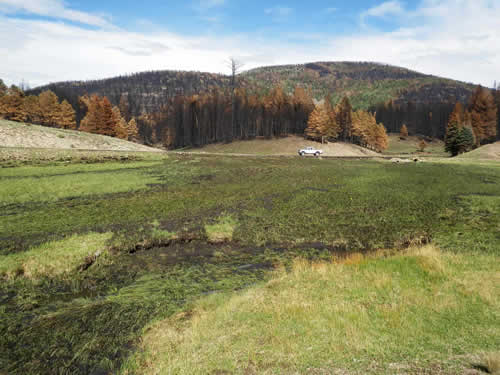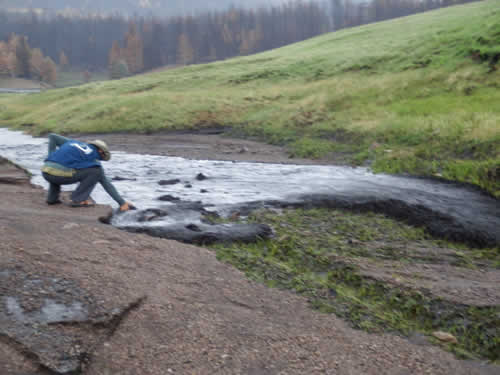 These photos document the soil runoff occurring after a rainstorm.